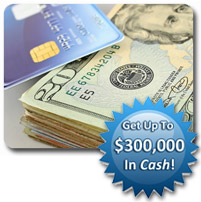 Our Testimonials

Our full service dental office at the heart of Los Angeles has been enjoying the fabulous customer service that 1st National Processing provides. Our merchant account savings, since switching to them last year, have been tremendous and we continue to refer them to other dental & medical professionals that we work with.

Dr. Neil McLeodWest Hollywood Cosmetic Dentist

1st National's Wireless credit card machine, has helped us increase our business, offer convenience to our customers, and make us feel on the cutting edge of the payment technology ! Can you believe 2 brothers, with separate Electrical and Painting businesses sharing the same wireless machine?

Nick Mendoza & Joel Mendoza

R & N Electric & Painting
BizEdge Advantage Blog
anybody buy HP Touchpad through www.hptouchpadsale.com @ $119?
Tuesday, August 23rd, 2011 | 8 comments | admin
is this a fake website… im Trying to get the money back by calling the credit card customercare. But the payment is still pending, so they cant do anything now..
I got the confirmation mail from them like,
Merchant information
SolarWorkz
info@solarworkz.com
http://www.solarworkz.com
Instructions to merchant
None provided
Shipping method
Not specified
DescriptionUnit priceQtyAmount
16GB HP TouchPad 9.7 WiFi Tablet, Free Shipping$119.99 USD1$119.99 USD
Total:$119.99 USD
Receipt No:
Please keep this receipt number for future reference. You'll need it if you contact customer service at SolarWorkz or PayPal.
Comment via Facebook