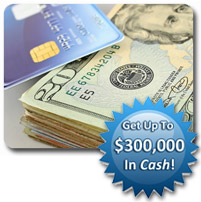 Our Testimonials

Our full service dental office at the heart of Los Angeles has been enjoying the fabulous customer service that 1st National Processing provides. Our merchant account savings, since switching to them last year, have been tremendous and we continue to refer them to other dental & medical professionals that we work with.

Dr. Neil McLeodWest Hollywood Cosmetic Dentist

1st National's Wireless credit card machine, has helped us increase our business, offer convenience to our customers, and make us feel on the cutting edge of the payment technology ! Can you believe 2 brothers, with separate Electrical and Painting businesses sharing the same wireless machine?

Nick Mendoza & Joel Mendoza

R & N Electric & Painting
BizEdge Advantage Blog
Can a merchant report me for criminal theft of service charges if I disputed a credit card charge?
Wednesday, December 18th, 2013 | 6 comments | Lazarus
I spent $150 for parts and services at an Automotive shop. They did work on my vehicle and shortly after I get my car back I get stranded on the road. So I take my car back to them so they can see what went wrong. They tell me I have a brand new issue and I would have to pay $400 for brand new parts and labor. So I pay them. Then shortly after I get my car back for the second time I again get stranded on the side of the road as it breaks down. I was now hesitant to return the car to them because I was afraid they would say i have yet another problem. I decide to take my vehicle to another shop. They see that I am having failure with the initial job that the previous shop did. This was upsetting to me because i felt like the $400 i payed them the second time was wrong on their part.
So i decide to dispute the $400 charge with my credit card company and I explain to them what happened. The credit card company made a temporary adjustment and refunded me the money while they investigated. Now the merchant is threatening to report me for criminal theft of service charges. I am assuming the credit card company made a decision and took the money back from the merchant?
Is this something I should be worried about? What do you think about the whole situation?
If they're going after me for theft does this mean that the credit card company ruled in my favor? I told my credit card company the full story and they investigated…i would think that if this was theft the credit card company wouldn't have taken the money away from the merchant after hearing the story…
Comment via Facebook