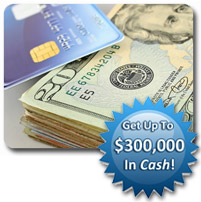 Our Testimonials

Our full service dental office at the heart of Los Angeles has been enjoying the fabulous customer service that 1st National Processing provides. Our merchant account savings, since switching to them last year, have been tremendous and we continue to refer them to other dental & medical professionals that we work with.

Dr. Neil McLeodWest Hollywood Cosmetic Dentist

1st National's Wireless credit card machine, has helped us increase our business, offer convenience to our customers, and make us feel on the cutting edge of the payment technology ! Can you believe 2 brothers, with separate Electrical and Painting businesses sharing the same wireless machine?

Nick Mendoza & Joel Mendoza

R & N Electric & Painting
BizEdge Advantage Blog
Should I pay off my credit card (in full) as soon as i get the statement or make monthly payments?
Saturday, May 24th, 2014 | 9 comments | WiredScience
I am in my early 30′s and have never had a credit card, never had a use for 1 really, until now. I have never had anyone to teach me about how credit works, how to manage it, etc. I now have a partially secured card and checking account both through Bank of America and am trying to build up some credit. My question is how do i do that……is it better to pay my card in full as soon as i get the statement or to make a very little more than the minimum payment every month. I have been getting conflicting information from others so i dont know what to believe or what process seems to be the better solution.
Btw, i have only made a couple of purchases with my card and it seems that it takes about 48 hours before i receive a statement for the balance due.
Comment via Facebook