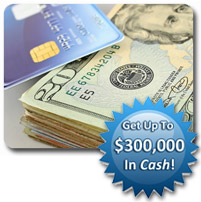 Our Testimonials

Our full service dental office at the heart of Los Angeles has been enjoying the fabulous customer service that 1st National Processing provides. Our merchant account savings, since switching to them last year, have been tremendous and we continue to refer them to other dental & medical professionals that we work with.

Dr. Neil McLeodWest Hollywood Cosmetic Dentist

1st National's Wireless credit card machine, has helped us increase our business, offer convenience to our customers, and make us feel on the cutting edge of the payment technology ! Can you believe 2 brothers, with separate Electrical and Painting businesses sharing the same wireless machine?

Nick Mendoza & Joel Mendoza

R & N Electric & Painting
BizEdge Advantage Blog
Monday, May 19th, 2014 | 5 comments | linu
Wednesday, December 18th, 2013 | 6 comments | Lazarus
I spent $150 for parts and services at an Automotive shop. They did work on my vehicle and shortly after I get my car back I get stranded on the road. So I take my car back to them so they can see what went wrong. They tell me I have a brand new issue and I would have to pay $400 for brand new parts and labor. So I pay them. Then shortly after I get my car back for the second time I again get stranded on the side of the road as it breaks down. I was now hesitant to return the car to them because I was afraid they would say i have yet another problem. I decide to take my vehicle to another shop. They see that I am having failure with the initial job that the previous shop did. This was upsetting to me because i felt like the $400 i payed them the second time was wrong on their part.
So i decide to dispute the $400 charge with my credit card company and I explain to them what happened. The credit card company made a temporary adjustment and refunded me the money while they investigated. Now the merchant is threatening to report me for criminal theft of service charges. I am assuming the credit card company made a decision and took the money back from the merchant?
Is this something I should be worried about? What do you think about the whole situation?
If they're going after me for theft does this mean that the credit card company ruled in my favor? I told my credit card company the full story and they investigated…i would think that if this was theft the credit card company wouldn't have taken the money away from the merchant after hearing the story…
Friday, October 7th, 2011 | 11 comments | admin
I used to work in business banking of Wachovia. People would come to me to set up their business accounts, get merchant services, etc. Invariably, something like 90% would fail within a few years. It's been that way ever since this metric was tracked.
When these people wold come into close out their accounts rarely did they say, You know what, I'm just not cut out to run my own business. or I made some bad management decisions. or I hired the wrong people. or I had a poor business plan. It was almost always I do not know how anyone can succeed when the government is taxing us so much!!
Yeah, I know. It's terrible. I'd say.
And my next appointment would be with another business owner who wanted to know how he could upgrade his account since he just got a $750,000 contract and would be hiring 3 brand new workers.
Where's the personal responsibility?
Tecolte – perhaps you misunderstood. Put another way, what I am asking is if the regulatory environment so inherently hostile, why do some businesses flourish and others fail? Is it not the person operating it?
I worked for myself for about a year and stopped when I got a good job offer. It's really not that complicated.
Tuesday, September 6th, 2011 | 7 comments | admin
Gawd…such a programme would be h-e-a-v-e-n in a wild flower for Y!A CE UK – if it indeed was 'crimetime primetime', which I suppose in 2011…is anytime, brother. Think of ITV2/3/4. Sky1/2 etc. What kind of case would be first in the queue…and how long before some start to become a wee bit Kavanagh QC-ish, with (CE ultimate dream) half of Peckham/Tottenham/Brixton '…in and out of Wandsworth with their numbers on their names.' And as time goes on, even judges'll discard their Oxbridge aura and employ services of camp touch-up merchants
Would the more salacious, and more appealing to, well…people who claim to be moral (yes – you, me and aunty Heather) be shown, thus getting more viewers – and more important cases like family violence and cases which are just a wee bit too brain testing for us simpletons are thrown in the box for late night viewing for the BBC2/C4 crew – or even worse, just given 2 or so minutes towards the end of the programme itself alongside other 'less important cases' (aka ones which were not 'sexy' enough)?
Tuesday, August 23rd, 2011 | 8 comments | admin
is this a fake website… im Trying to get the money back by calling the credit card customercare. But the payment is still pending, so they cant do anything now..
I got the confirmation mail from them like,
Merchant information
SolarWorkz
info@solarworkz.com
http://www.solarworkz.com
Instructions to merchant
None provided
Shipping method
Not specified
DescriptionUnit priceQtyAmount
16GB HP TouchPad 9.7 WiFi Tablet, Free Shipping$119.99 USD1$119.99 USD
Total:$119.99 USD
Receipt No:
Please keep this receipt number for future reference. You'll need it if you contact customer service at SolarWorkz or PayPal.
Wednesday, January 6th, 2010 | 5 comments | http200
I just curious to know, if not, how should I move the bed into my home? How much do I need to pay? (Bay Area)
If I buy from IKEA (East Palo Alto)
Friday, July 3rd, 2009 | 5 comments | Groucho
In that case, why would anybody expect them to do anything other than charge whatever the traffic will bear and, if possible, seek political influence to protect their trade?