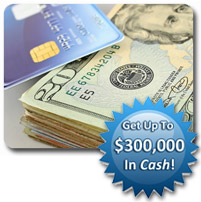 Our Testimonials

Our full service dental office at the heart of Los Angeles has been enjoying the fabulous customer service that 1st National Processing provides. Our merchant account savings, since switching to them last year, have been tremendous and we continue to refer them to other dental & medical professionals that we work with.

Dr. Neil McLeodWest Hollywood Cosmetic Dentist

1st National's Wireless credit card machine, has helped us increase our business, offer convenience to our customers, and make us feel on the cutting edge of the payment technology ! Can you believe 2 brothers, with separate Electrical and Painting businesses sharing the same wireless machine?

Nick Mendoza & Joel Mendoza

R & N Electric & Painting
BizEdge Advantage Blog
Why do small business owners want to blame government for their failures?
Friday, October 7th, 2011 | 11 comments | admin
I used to work in business banking of Wachovia. People would come to me to set up their business accounts, get merchant services, etc. Invariably, something like 90% would fail within a few years. It's been that way ever since this metric was tracked.
When these people wold come into close out their accounts rarely did they say, You know what, I'm just not cut out to run my own business. or I made some bad management decisions. or I hired the wrong people. or I had a poor business plan. It was almost always I do not know how anyone can succeed when the government is taxing us so much!!
Yeah, I know. It's terrible. I'd say.
And my next appointment would be with another business owner who wanted to know how he could upgrade his account since he just got a $750,000 contract and would be hiring 3 brand new workers.
Where's the personal responsibility?
Tecolte – perhaps you misunderstood. Put another way, what I am asking is if the regulatory environment so inherently hostile, why do some businesses flourish and others fail? Is it not the person operating it?
I worked for myself for about a year and stopped when I got a good job offer. It's really not that complicated.
Comment via Facebook