Let a CLOVER™ STATION change your business and your life for the better!
Clover Station is built to perform as good as it looks!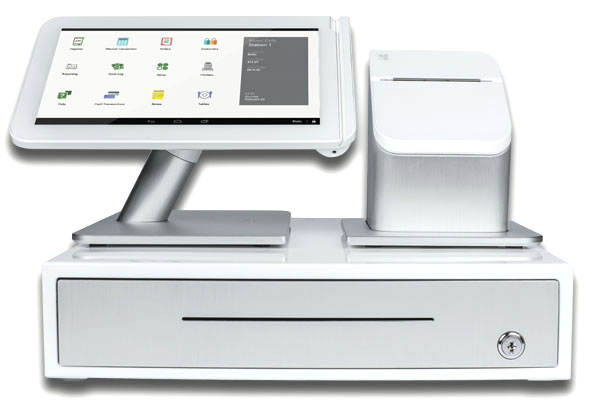 From the fluid motion of the credit card swipe to the high-end finishes we choose. You'll get a large 11″ touchscreen display on a swivel base, a high-speed printer (which doubles as a power and connectivity hub), and a cash drawer. Optional accessories allow you to further customize your Clover Station.
Learn why thousands of merchants are happy they made the move to running their business on a Clover POS system. Clover is both Beautiful and Powerful! We offer five standard Clover Hardware configurations, each is designed to complement the other, allowing us to provide you the best fit for your business. We can also customize them should you need something more than a standard system.
Clover does everything your business needs and more:
Cloud based software allows you to access info anywhere, anytime
Simplify your sales transaction process
Provide additional business management insight
Turn sales data into information you can use
Protect your customer's information
Simplifies your bookkeeping process
Accepts most payment types
And so much more…
Apps and features right at your fingertips!
Clover comes pre-configured out of the box, but it doesn't stop there. Since it was built on an open platform, your business can expand its capabilities by downloading apps and features from the Clover App Marketplace. Tap into the growing community of developers who are constantly adding new apps and features to the Marketplace that can help streamline and grow your business.