What is Apple Pay?
Apple pay is Apple's new mobile payment solution that turns the latest iPhones, Apple Watches and iPads in to electronic wallets! Apple Pay is a safer way to pay, as your customer simply uses their Apple device and their fingerprint to complete payment using an NFC (Near Field Communication) capable terminal. First National offers a variety of NFC ready credit card processing terminals that enable electronic wallet payments like Apple Pay.
What is NFC and does 1st National offer it?
NFC stands for Near Field Communication. An NFC capable terminal is able to accept electronic wallet payments, such as Apple Pay, Android pay, and Samsung Pay. Consumers simply unlock their phone or mobile device, place it in close proximity to an NFC capable terminal (typically about 2 inches), and transaction is processed quickly and easily.
I already purchased my own credit card terminal. Can I use it with a First National merchant account?
Most likely the answer is yes. Our technical and installation department will need the specific details of your terminal (make and model). As long as it is PCI compliant and not locked by the previous processor, then more than likely we can reprogram it with your new First National Merchant Services account.
I currently accept credit cards with another company. How can I see if First National has better rates?
First National Merchant Services has a $500 Assurance Program that states, "If we cannot save you money on your processing, then we will give you $500." All you have to do is fax or email to us your two most recent full merchant statements and we will do a side-by-side comparison, showing you the exact savings we could have provided you on one of those months.
Does First National Merchant Services offer a Point of Sale system (POS)?
Yes, First National Merchant Services offers the Clover Point-of-Sale System. We have an entire page dedicated to this great product or you can call one of our account specialists to learn more now!
Can I export my payment processing data to my accounting software?
First National Merchant Services does offer gateways that will integrate with several popular accounting programs, including most versions of QuickBooks. We have a great solution for QuickBooks POS, which we know can be hard to find. Please give us a call today to learn more!
Does First National Merchant Services offer Electronic Benefits Transfer (EBT)?
Yes. This needs to be notated up front on the application and certain information will need to be submitted. EBT processing is completed like PIN-based debit card transactions and the proper equipment needs to be present for the transaction.
What is Electronic Benefits Transfer?
EBT is a system where a payment card is loaded with a balance that can only be used at certain stores and for certain products, similar to food stamps. These are issued through government agencies and have special equipment requirements. Please call to speak with a representative today to discuss this further.
What information is on my merchant statement?
Your statement will include a summary of the monthly activity on your merchant account. This includes sales, deposits, chargebacks and any other relevant notes on your account. First National decided to Go Green! So we now deliver our statements electronically through your custom portal at the beginning of each month.
WIll my terminal be programmed and tested before I receive it from First National?
Yes, equipment shipped by First National Merchant Services is programmed and tested prior to shipping.
Can an international business apply for a merchant account with First National?
No. Merchants physically located outside of the United States are not eligible to process transactions with First National Merchant Services. Only merchants with a physical business location in the United States and United States based checking account are eligible to apply for a merchant account with First National Merchant Services.
I have two businesses that need to accept credit cards. What do I need to do?
PCI requires that only one business can utilize each merchant account. A new merchant account must be opened for each of individual business but you can utilize a multi merchant terminal to minimize the hardware requirements if they share the same location. Please visit our equipment page to view your options.
The business next door to me said I could use their credit card terminal to process my customer's payments. Is that true?
No. PCI compliance requires that only one business can utilize each merchant account. A new merchant account must be opened for each individual business.
What is a virtual terminal and is it the same as a Gateway?
A virtual terminal is not the same as a Gateway, although most Gateway providers also include a virtual terminal with their service. A virtual terminal is a credit card processing terminal through a website or phone based application, which allows a merchant to key in transactions.
With so many technical terms in the merchant processing industry, where can I find a glossary of definitions?
For a great First National Merchant Services Glossary, check out this handy link on our website: http://www.1stnationalmerchantservices.net/glossary_lms.pdf
What is PCI Compliance?
Payment Card Industry (PCI) compliance applies to anyone and any business which collects, transmits or stores cardholder data. The minimum requirement to become PCI compliant is the completion of an annual data security standards self-assessment questionnaire.
How are EMV Cards different from magnetic swipe cards?
EMV cards have secure, embedded, built-in microprocessors, which generate a unique, one-time-only transaction number for each individual sale. Magnetic stripe cards, on the other hand, use data that remains the same for every transaction.
What are First National Merchant Services hours of operation?
First National Merchant Services offers a 24 hour, 7 days a week Technical Support Hotline.
How do First National Merchant Services rates compare to other merchant service provider rates?
First National Merchant Services has some of the lowest rates in the industry, starting at 0.15%! We also have a variety of customizable plans available to best fit your specific business needs.
How will I receive my monthly payment statement?
First National Merchant Services has decided to Go Green! Your statements are available any time for you to view or download via your iAccess merchant portal.
What do I do if I receive a chargeback?
First call First National Merchant Services. We have an entire department dedicated to assisting our merchants with chargebacks. You may need to provide some additional information, which is typically proof of purchase or delivery of the product or services including signed receipts, invoices or contracts.
What is a Chargeback?
A chargeback is when a customer disputes a transaction, through their issuing bank, that was processed by a merchant account.
Do I need a payment gateway to accept online payments?
Yes. A payment Gateway is used to authorize and encrypt online payment transactions as well as ensure these transactions are processed quickly and efficiently.
What is a Payment Gateway?
Payment Gateways enable merchants to accept safe and secure payments through a variety of processing methods, including: Online Shopping Carts, Retail POS Systems, and Mobile Card Readers. These transactions are fully encrypted and PCI compliant by the various associations.
What is a "MID"?
MID stands for Merchant ID or Merchant Identification Number. This number is unique to each merchant account. This is the number that identifies each merchant to their processing company.
Do I have to have an EMV terminal?
No. You don't have to have an EMV terminal. However, as of October 2015, the card associations (Visa, MasterCard, etc…) all inacted regulations that transfer fraud liability to the merchant if the merchant is a retail (face to face or swiped) merchant and they process an EMV card transaction via by swiping or keying the transaction, and the transaction turns out to be fraudulent. So we suggest that all retail (Face to Face aka swiped) merchants only use EMV capable terminals. Please browse our EMV capable terminals here… or call now to discuss your options further.
What is EMV?
EMV stands for "Europay, MasterCard and Visa", the three companies which created the smart card technology, whereby credit and debit cards include an embedded microprocessor chip that is used during the processing of a transaction. The chip protects cardholder data and virtually eliminates fraudulent activity. EMV transactions can take place on EMV capable terminals whereby the card is "dipped" (inserted) into an EMV slot and remains their while the transaction is processed so that the Chip can secure the information during the process.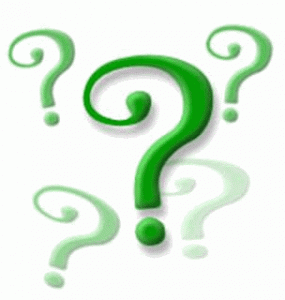 What is a merchant account?
Any merchant who desires to accept credit card payments from their customers must have a merchant account. By using a merchant account, a business owner has may accept credit cards in virtually any business environment, including the Web.
By opening a merchant card services account, a merchant becomes established with a payment processor for the settlement of their business credit card transactions.
With a 1st National Credit Card Processing account, you will be able to accept all major credit cards including Visa, MasterCard, Discover, and American Express, as well as debit, check and ACH.

If I have more than one business, do I need more than one account?
Since a merchant account is tied to your business name and tax id, it is necessary to have a separate merchant account for each of your businesses.
It is perfectly legal, however, to have more than one merchant account, but you do not necessarily have to buy an additional machine, most of our terminals and processing solutions can hold at least ten, and as many as 25 separate merchant clearing accounts.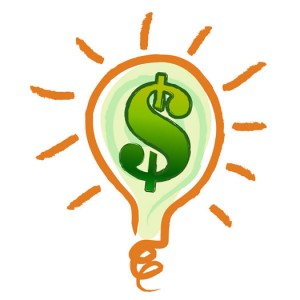 How much does merchant services cost?
1st National Processing's Merchant Partners' Alliance offers rates that are considered among the lowest in the industry, while ensuring that we do not compromise the quality of our services and merchant business support.
Rates start as low as 1.69% plus .20¢ per transaction for retail businesses, and 2.19% plus .25¢ per transaction for mail/phone/internet businesses.
How can I apply for a merchant card services account?
Opening a merchant account has never been easier! Simply phone us at (888) 925-5787 to get the process started, or you may fill out our online request for immediate information and quote.
How do I qualify for a free credit card machine?
1st National Processing offers a free credit card machine to customers operating a retail business. For more information please click here or learn more about how some providers may take advantage of clients by visiting our Buyer Beware Series.