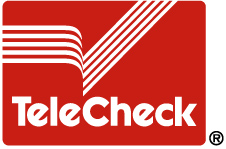 The TeleCheck® Electronic Check Acceptance® (ECA®) service is the latest in a long line of steps TeleCheck® has taken to guarantee that your customers' affinity for checks can be accommodated with an efficient and effective check acceptance process. And it proves once again why TeleCheck® can truly proclaim to be The Check Experts®.
 TeleCheck® Electronic Check Acceptance®
TeleCheck® converts paper checks into electronic payments at the point of sale and delivers funds directly to your bank account. This new digital process improves your cash flow. Once the check is approved, it's TeleCheck's responsibility! No returned checks, deposit fees, warranty claims or hassles. Just like with credit cards, the service ensures quick funds settlement.
The Future of Merchant Check Acceptance
This new service will literally change the way you think about checks now and in the future. This service not only delivers a streamlined check acceptance process, but also eliminates returned checks, returned check fees and warranty claims, while reducing check fees and trips to the bank. It also means reduced paperwork and improved cash flow through faster closing/balancing and settlement.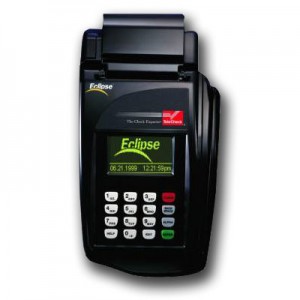 Converts Paper Checks Into Electronic Items
Designed to mirror the process currently used for credit cards, the ECA® service converts paper checks into electronic items at the point of sale and automatically deposits these funds into your bank account utilizing compact sophisticated terminals like the First Data™ FD200 and Verifone's Eclipse, processesing checks, credit cards and debit cards all-in-one.
Release The Power
The process is simple. After the check issuer presents his check, which the clerk then authorizes through TeleCheck® and gives the check issuer a printed receipt for signature. This signature allows TeleCheck® to electronically present the transaction to the check writer's bank for settlement and that money is automatically deposited in your account. And, because the electronic transaction is TeleCheck's responsibility, if it fails to clear the check writer's account, you'll never see a returned check or returned check fees. The bad check or transaction is TeleCheck's responsibility.
Checks – A Hassle-Free Payment Option
In every way, the ECA® service is a process that will make it safer, faster and easier to accept checks and will make checks a more viable payment option for both you and your customers. TeleCheck's extensive research shows that once your customers understand Electronic Check Acceptance®, they realize it is a safe and secure process backed by TeleCheck®.