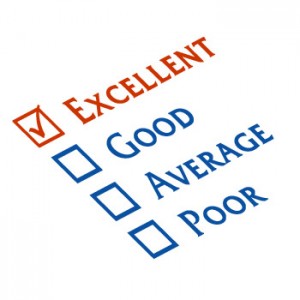 The best compliments a business can receive is positive feedback from it's customers. We have received a multitude of them over the years. This has enabled 1st National Credit Card Processing and the Merchant Partners' Alliance to build solid relationships and good rapport with the customers, clients, communities, and industries we serve.  Resultantly, our merchant processing clients are our best source of advertising!
Our full service dental office at the heart of Los Angeles has been enjoying the fabulous customer service that 1st National Processing provides. Our merchant account savings, since switching to them last year, have been tremendous and we continue to refer them to other dental & medical professionals that we work with.
Dr. Neil McLeod
West Hollywood Cosmetic Dentist
1st National's Wireless credit card machine, has helped us increase our business, offer convenience to our customers, and make us feel on the cutting edge of the payment technology ! Can you believe 2 brothers, with separate Electrical and Painting businesses sharing the same wireless machine?
Nick Mendoza & Joel Mendoza
R & N Electric & Painting
I have been using 1st National's credit card processing service for over 4 years. They are fabulous. As a Criminal Attorney, I travel a lot and need to help some clients in remote places. Their telephone based (Telepay) and Online Processing tools, give me the flexibility and immediate access I need to operate my practice efficiently. Thank you: 1st National Processing.
Kendric Rollins, Esq.
Rollins Law Group
All of our suppliers must be: available, accurate, and offer good value to our corporation. We now are 32 locations strong and are expanding rapidly every other month. Our credit and debit card services has been with 1st National Processing for 4 1/2 years now. We are very satisfied with the professionalism of the staff and their comprehensive customer service.
John Elisha, Vice President
Trimana Goodies Deli
I see patients in multiple offices around the city every week. 1st National's machine & service has allowed me over the past 3 years, to get paid on site after visiting my patients and even after performing Lasik surgery which I have written a book about!
Ronald Smith, MD, MPH, FACS
Lazik Surgery by Dr. Ronald Smith
We make signs all over town and switching to 1st National from another processor has allowed us to save money every month and improve our service by accepting debit cards, upgrade our terminals and run our online store via their ecommerce options. We recommend them to your for Processing and more.
Chris Nalbadian, President
Sign Zone Inc.
We own a number of rental properties and were not aware of the power of plastic for rent payments. 1st National has helped us reduce our monthly bank NSF fees, speed our payment processing & pass the fees to our renters preferred method of payment. Thank you, 1st National Processing.
David Ebrami
Ebco Realty, Inc.