When you have a need for fast and reliable merchant processing in Woodland Hills, we are ready to come to you. Wherever you are in Woodland Hills, our staff is ready to instantly help you get going with credit card processing and merchant services to help your small business succeed and accepting payments without any glitches.
Our merchant processing services include the following:
Free Credit Card Machines
Virtual Terminals
Gateway Services
Online Gateway
Authorization Credit Checks
Swift Authorization
Instant Help & Support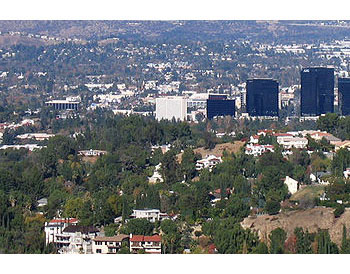 About Woodland Hills
Woodland Hills is in the southwestern area of the San Fernando Valley, east of Calabasas and west of Tarzana, with Warner Center in its northern section. On the north, Woodland Hills is bordered by West Hills, Canoga Park, and Winnetka, and on the south by Topanga and Malibu, California.

Some neighborhoods are in the foothills of the Santa Monica Mountains. Running east–west through the community are U.S. Route 101 (Ventura Freeway) and Ventura Boulevard, whose western terminus is at Valley Circle Boulevard in Woodland Hills.

Woodland Hills is often very hot during the summer and gets very cool in the winter; on some winter nights the temperature has been known to dip below freezing. In July 2006 Woodland Hills recorded the highest temperature ever in Los Angeles County, hitting 119 °F (48 °C) at Pierce College.[10] The climate is classified as a Csa in the Köppen climate classification, which is characterised by mild rainy winters and hot dry summers. This climate is often referred to as a Mediterranean climate. The precipitation of Woodland Hills ranges from 17 to 23 inches (580 mm) annually: the lower amount of annual rainfall is in the lower portions in the Valley, whereas the higher amounts are in the surrounding hills.

In population, it is one of the least dense in Los Angeles, and the percentage of white people is high for the county. It is not especially diverse. The percentage of residents 25 and older with four-year college degrees is high for both the city and the county. The percentage of veterans, 10.7% of the population, was high for the city of Los Angeles and high for the county overall. The percentage of veterans who served during World War II or Korea was among the county's highest.

As of the 2000 Census, and according to the Los Angeles Almanac, there were 67,006 people and 29,119 households residing in Woodland Hills. The racial makeup of the neighborhood was 79.90% White, 6.97% Asian, 0.13% Pacific Islander, 3.34% African American, 0.33% Native American, 4.80% from other races, and 4.52% from two or more races. 11.94% of the population were Hispanic of any race.

Median household income in 2000 was $72,568. Median home cost in ZIP 91364 is (2007): $944,500 and cost of living in ZIP 91364 is (2007): 76.26% higher than the U.S. average.