Sources: LegalZoom Blog & Small Business Administration
 In all, over 100 small business owners from around the country will be recognized for their efforts as a driving force in the nation's economy. Featured guest speakers will include the following:
– Karen Mills, Administrator of the SBA
– The Honorable Ray LaHood, Secretary of Transportation
– The Honorable Janet Napolitano, Secretary of the Department of Homeland Security
– JJ Ramburg of MSNBC's Your Business
– Scott Griffith, Chairman and Chief Executive Officer of Zipcar
Along with the award presentations, other sessions planned include those on social media, using innovation to create jobs, and taking your business global. Those three sessions are free to attend, but you must register ahead of time.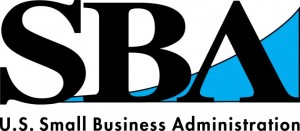 If you don't think you can make it to DC for the event, note you can still join in on the webcast. For more details on registration and planned events, see SBA's National Small Business Week.
For those of you who have never taken a look at the general SBA site, it's highly recommended. There are lots of great resources for aspiring small business owners, including information on financing, investment, research, and special programs; the FAQ section is especially helpful.
Some interesting "Did You Know?" facts about small businesses in America from the SBA include the following:
– There are an estimated 27.2 million small businesses in America.
– More than half of Americans either own or work for a small business.
– Small businesses create 60-80 percent of new jobs in the country.
– BJ Kharrazi | Editor