WSJ reports that three weeks into a medical leave he took "to focus on my health," Apple Inc. Chief Executive Steve Jobs is staying closely involved in the company's strategic decisions and product development, according to people familiar with the matter.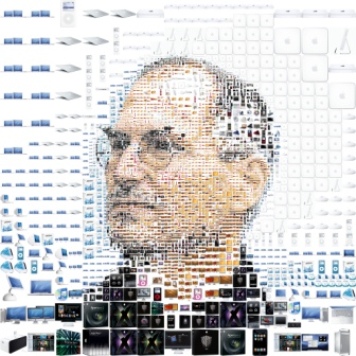 The 55-year-old Mr. Jobs, whose ailment hasn't been disclosed, has been taking business meetings at home and on the phone, these people said.
He also has been seen on Apple's Cupertino, Calif., campus and in public in Palo Alto, Calif., with a company executive, said people familiar with the matter.
From Wall Street Journal Online –
Among products he is continuing to work on are the next version of the iPad tablet computer, expected out in the next couple of months, and a new iPhone, expected to be released this summer, said two of these people.

AllThingsD's Kara Swisher has made a case for why Steve Jobs deserves privacy during his medical leave of absence from Apple.
But as chief executive of the world's most valuable technology company, how much privacy will he be granted? Kara Swisher and Peter Kafka discuss.The Wall Street Journal reported Tuesday that Apple has started manufacturing a new iPad, which includes a front-facing camera and other new features, and which will be available through Verizon Wireless and AT&T Inc.

Inside Apple, meanwhile, day-to-day operations continue nearly unchanged under Chief Operating Officer Tim Cook, said people inside the company and at its business partners. While several of them said there is a sense of sadness about Mr. Jobs's health struggles, they said Apple employees are focused on their jobs and projects.

"Steve is the CEO of Apple and during his medical leave he'll continue to be involved in major strategic decisions," said an Apple spokeswoman. Messrs. Jobs and Cook didn't respond to requests for comment.

Mr. Jobs, who was treated for a rare form of pancreatic cancer in 2004 and who got a liver transplant in 2009, said in January that he would take a leave of absence for an unspecified period. His health status remains unclear. Apple has said it will say no more about his condition.