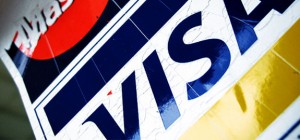 After a 12 months of litigation, business owners may finally get the go-ahead to apply surcharges to customers paying with credit-card.
Whenever a customer pays with credit cards, the merchant pays for the privilege to swipe the card. But that soon could change.
According The Wall Street Journal, a number of merchant-filed lawsuits against the credit card companies Visa and MasterCard may result in a settlement that will allow merchants to impose a surcharge on customers paying with plastic.
Presently, both Visa and MasterCard have prohibited businesses from applying a customer surcharge. But this surcharge, the business owners argue, is important because it could cover the transaction fee they must pay to the credit card companies for every swipe.
"We continue to believe that a settlement is the likeliest outcome as neither side wants a drawn-out legal battle and the defendants don't want to risk having to pay treble damages if they lose," Sanjay Sakhrani, an analyst with Keefe, Bruyette & Woods, wrote in a research note last month. Over the last year, the parties have held settlement discussions.
The outcome of the lawsuit, which was filed by larger merchants like Payless ShoeSource and Safeway, Inc., will have implications for smaller businesses that accept credit cards for payment in the U.S.  Both Visa and MasterCard are expected to pay the defendants between $8 and $12 billion and reduce interchange fees, reported The Journal.
While American Express and Discover aren't listed on the suit, both companies have rules allowing a surcharge as long as other credit card companies allowed it. Since Visa and MasterCard won't allow it, merchants that accept all cards couldn't benefit from those rules.
According to The Journal, 10 states (including California and New York), have laws prohibiting credit card surcharges, so it is unclear how the settlement will affect these states.
Either way, a former Wal-Mart executive is certain these surcharges will benefit both merchant and consumer. "If there were surcharges in the marketplace… the networks, who are primarily responsible for establishing prices for acceptance, would bring their product costs down," Mark Horwedel told The Journal.