Scott McDonald wrote an intriguing post at Websitemagazine.com that every small business owner needs to consider.  He suggests that its no longer "all about the website". Well that is not exactly news, except for the highly uninformed, but he raises several great points that provide a quick reference for those struggling to come up to speed with this convergence of "destributed web".
Scott McDonald:  Remember the day a few years ago when you reviewed your website traffic and discovered that most of your visitors were no longer entering through the homepage? Instead, they were landing on lower-level content or product pages, usually from a search engine.
From that day on, your homepage was no longer the center of your online universe — just one of many points of entry to consider as you fashioned your online business presence.
Now it may be your website's turn for a demotion. And you can blame it on the distributed Web.
The distributed Web is here (finally) Imagine a world where customers, employees and partners can access your information and products anytime and anywhere, with ease. That's the distributed Web: A consistent online brand presence across multiple channels and platforms, including websites, mobile phones, social media sites, e-mail, syndication and widgets.
The distributed Web has long been a promise of the Internet, but it was slow in coming. Two dynamics have changed that: the explosion of mobile and social media.
The mobile Web has arrived. With the launch of the iPhone in 2007 and its growing list of smartphone competitors, the long-prophesied mobile revolution is in full swing:
The number of people accessing news and information via mobile devices in the U.S. more than doubled between 2008 and 2009. (comScore, March, 2009)
The majority of mobile phone owners now own a smartphone and 57 percent access the Internet from their phones. (Razorfish Digital Brand Experience Report, September, 2009)
Innovative brands from Apple to Zipcar are experiencing enormous success with mobile. In fact, a customer with Zipcar's new iPhone app can have a highly successful relationship with the company without ever visiting Zipcar.com. The same can be said for Yelp! and a growing list of other brands. And we're really just getting started.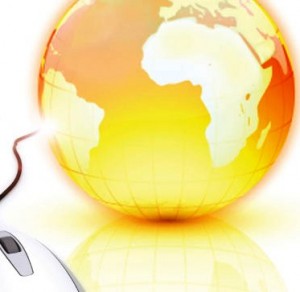 Everything is social now. In the last 18 months, the line between "social sites" and other types of websites has disappeared. Almost every site now — from e-commerce sites to corporate intranets — has social features. And with brand experiences and conversations increasingly taking place off-site on Facebook, MySpace, Scribd, Flickr, YouTube, Twitter and hundreds of other community and e-commerce sites, the social Web has changed the very concept of where brands "live" on the Internet. Consequently, the online behavior of brands and consumers is changing at a rapid pace:
– 99 percent of Generation Y users (aged 18-24) have a profile on a social networking site. (Participatory Marketing Network, May, 2009)
– Three-quarters of Americans aged 18-34 years old have a Facebook or MySpace account. (Harris Interactive, April, 2009)
– 66 percent of marketers utilized social media in 2009, as compared to 20 percent in 2007. (Association of National Advertisers, August, 2009)
What it all means
Does this mean the end of your website as you know it? Not yet. But for many firms, a website accessed from a desktop or laptop computer will no longer be the hub of their digital business world but just another spoke. Fear not, however, as there is more to be gained than lost in this new world, including better opportunities than ever to attract new customers, connect with existing customers and find new sources of revenue. Consider that: