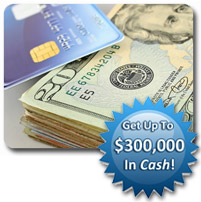 Our Testimonials

I have been using 1st National's credit card processing service for over 4 years. They are fabulous. As a Criminal Attorney, I travel a lot and need to help some clients in remote places. Their telephone based (Telepay) and Online Processing tools, give me the flexibility and immediate access I need to operate my practice efficiently. Thank you: 1st National Processing.

Kendric Rollins, Esq.Rollins Law Group

We make signs all over town and switching to 1st National from another processor has allowed us to save money every month and improve our service by accepting debit cards, upgrade our terminals and run our online store via their ecommerce options. We recommend them to your for Processing and more.

Chris Nalbadian, PresidentSign Zone Inc.
BizEdge Advantage Blog
Small Businesses Endure Credit Card Over Limit Fees
Thursday, May 6th, 2010 | 2 comments | B.J. Kharrazi
Source: John Tozzi | BusinessWeek Small Biz
Credit-card reform doesn't apply to small business cards, which more companies are relying on as loans have dried up – so its not only rising credit card processing rates that small business owners are enduring – business owners are also struggling with their own business credit card fees.  We will keep an eye on strategies to help weather this predicament.  – BJK
————————————-
The credit card reform Congress passed last year ended "over limit" penalties –- typically $35 fees applied when cardholders charge more than their credit lines allow -– unless customers opt in. At least for consumers –- not so for business credit cards, which the CARD Act does not regulate at all. Now, with two sets of rules, confusion abounds.
Consider what happened to Kevin Reeth, the 39-year-old CEO and co-founder of Campbell, Calif.-based Outright, a 10-employee online bookkeeping service for small businesses. He got an American Express SimplyCash Business Credit Card last spring, shortly after the startup raised a $2 million round of seed funding. Despite all that cash in the bank, Outright's American Express card came with a $3,000 credit limit — Reeth says the company told him that Outright, founded in June 2008, was too new to qualify for more credit. He's been hit twice with $35 over limit fees since Oct. 1, 2009, when AmEx eliminated those penalties on consumer cards.
Searching on the AmEx Web site, one might easily think the company had done away with these fees altogether. Here's a screenshot from its page on credit card reform:
Though it is on the "Consumer Resources" part of the AmEx site, this is a pretty categorical statement: "Although it's not required by the new credit card laws, American Express eliminated all over-limit fees effective October 1, 2009."
AmEx doesn't disclose what portion of their business commercial cards make up, but it's one of the top issuers in the small business market -– and over limit fees are not going away on small business accounts, AmEx spokeswoman Rosa Alfonso confirms.
Reeth found American Express inconsistent about when he could exceed his $3,000 credit limit, even with the fee. His card was declined when he tried to pay for a dinner in Las Vegas last spring, and again at the Apple store when he tried to buy a laptop for an employee in December. But on Nov. 13 -– the month after AmEx had dropped the fees on consumer cards -– Outright was charged a $35 over limit fee for a monthly bill of $4,670. Two weeks ago, the company got another $35 fee on its March statement with a balance of $3,542, Reeth says.
"Sometimes you won't let me spend the money if it goes over the limit. Other times you will and you won't tell me, and you charge a fee," Reeth says.
Comment via Facebook
---
2 Responses to "Small Businesses Endure Credit Card Over Limit Fees"