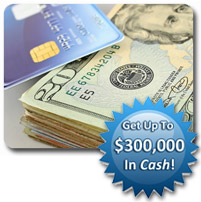 Our Testimonials

1st National's Wireless credit card machine, has helped us increase our business, offer convenience to our customers, and make us feel on the cutting edge of the payment technology ! Can you believe 2 brothers, with separate Electrical and Painting businesses sharing the same wireless machine?

Nick Mendoza & Joel Mendoza

R & N Electric & Painting

We own a number of rental properties and were not aware of the power of plastic for rent payments. 1st National has helped us reduce our monthly bank NSF fees, speed our payment processing & pass the fees to our renters preferred method of payment. Thank you, 1st National Processing.

David Ebrami

Ebco Realty, Inc.
BizEdge Advantage Blog
Tuesday, November 22nd, 2011 | no comments | B.J. Kharrazi
Recently we added the new ShopKeep iPad-powered POS and Cash Register system to our service wares.  Is it a hot commodity? Read more about it on our Powered By ShopKeep page.
Report from WCBS New York –
One Brooklyn wine shop and grocery store is uncorking the wave of the future.
"We never anticipated that we would be in tech," says Amy Bennett, who runs the Greene Grape in Fort Greene.
But that was before things got frustrating.