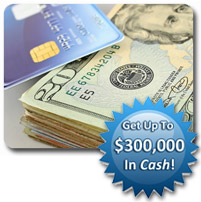 Our Testimonials

All of our suppliers must be: available, accurate, and offer good value to our corporation. We now are 32 locations strong and are expanding rapidly every other month. Our credit and debit card services has been with 1st National Processing for 4 1/2 years now. We are very satisfied with the professionalism of the staff and their comprehensive customer service.

John Elisha, Vice PresidentTrimana Goodies Deli

We make signs all over town and switching to 1st National from another processor has allowed us to save money every month and improve our service by accepting debit cards, upgrade our terminals and run our online store via their ecommerce options. We recommend them to your for Processing and more.

Chris Nalbadian, PresidentSign Zone Inc.
BizEdge Advantage Blog
iPad Powered Cash Register is Awesome
Tuesday, November 22nd, 2011 | no comments | B.J. Kharrazi
Recently we added the new ShopKeep iPad-powered POS and Cash Register system to our service wares.  Is it a hot commodity? Read more about it on our Powered By ShopKeep page.
Report from WCBS New York –
One Brooklyn wine shop and grocery store is uncorking the wave of the future.
"We never anticipated that we would be in tech," says Amy Bennett, who runs the Greene Grape in Fort Greene.
But that was before things got frustrating.
"We were having so much trouble with our point of sales system," she says. "Two of our servers in two of our stores went down at the same time."
She couldn't take it anymore.
"We basically wanted to continue to be retailers. We didn't want to be I.T. professionals," she tells WCBS 880 reporter Alex Silverman.
But now, they kind of are I.T. professionals.
Amy and her partner Jason Richelson created ShopKeep. It's a cloud-based checkout system for small businesses.
Fab Cafe manager Erica Livingston points out she has no clunky cash register, just an iPad on the counter.
"I would say like one out of five customers that's new here is like 'What?! You're running on the iPad?'," she says. "It's really awesome."
The ShopKeep system is in 200 stores now and while Bennett's thinking big, she says, "My heart will always be as a small business owner."
Comment via Facebook
---