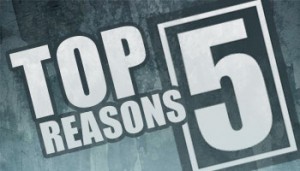 With the Internet at your fingertips in today's digital age, making payment(s) by means of credit card is becoming more popular than ever before. It is the most requested method of payment.
When you purchase something on Amazon, eBay, Shop.com or any e-commerce site, you'll notice they accept credit cards. Another term for it would be called merchant accounts. Merchants are growing exponentially in today's technology. It's the wave of the future for accepting payments on the Internet.
SmartPhones, iPads, and laptops have the capability to pay for merchandise remotely by supplying your credit card information and your shipping address.
Take a look below and see for yourself your top 5 reasons it is smart to accept credit cards when people buy things online, especially if you have an Internet business.
1)Easiest Method of Payment
2)Fastest Delivery of Payment
3)Processing An Insurance Claim
4)Buyer Protection Program Offered Through Pay Pal
5)Secure Method of Payment
Accepting Credit Card Reason #1: Quickest and Easiest Method of Payment:
People like to do things quick and easy. Having the option to pay via credit cards through the Internet makes it convenient for most online shoppers today. In order to attract more people, you must have more options with online payments. Paying by Visa, MasterCard, American Express, or Discover are some of the common cards accepted by most online merchant accounts.
Accepting Credit Card Reason #2: Fastest Delivery of Payment:
Electronic payments are the quickest form of payment. Who wants to deliver it by snail mail and waits days to get the process moving. The faster the payment, the faster your item gets shipped in most cases.
Accepting Credit Card Reason #3: Processing An Insurance Claim:
If an item was lost or stolen, you can file an insurance claim depending on how valuable the item is and what amount you would be insured to. This provides an additive layer of protection to give a buyer more confidence in a transaction.
Accepting Credit Card Reason #4: Buyer Purchase Protection Offered Through Pay Pal:
You also have a unique and available option through Pay Pal, one of the world's largest merchant account owned by eBay, Inc. This option is called the Buyer Purchase Protection. If you buy something online such as eBay and it doesn't match he description as to what you put it up for, Pay Pal will re-imburse you whether you use your credit card or the funds are extracted from your Pay Pal account. You also have a seller protection program if you do more selling than buying on the Internet.
Accepting Credit Card Reason #5: Secure Method of Payment:
When you buy something online, big merchant account companies who accept credit card payments have good security. You normally may see something like 256 bit data encryption which is standard to ensure data protection. When any company accepts credit payment using an online merchant service, you want to be sure there is a high level of security on the servers that are being use to host account information.
Accepting credit cards is important. It is a necessary option if you're operating a full-time or part-time business on the Internet. Make sure you use a reliable merchant service and accepts the most common credit card companies available.