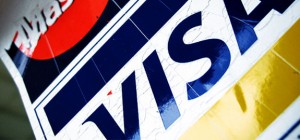 After a 12 months of litigation, business owners may finally get the go-ahead to apply surcharges to customers paying with credit-card.
Whenever a customer pays with credit cards, the merchant pays for the privilege to swipe the card. But that soon could change.
According The Wall Street Journal, a number of merchant-filed lawsuits against the credit card companies Visa and MasterCard may result in a settlement that will allow merchants to impose a surcharge on customers paying with plastic.
Presently, both Visa and MasterCard have prohibited businesses from applying a customer surcharge. But this surcharge, the business owners argue, is important because it could cover the transaction fee they must pay to the credit card companies for every swipe.